Kids are just exceptional people. However, it takes so much to understand and develop their interests. We are ourselves passionate cyclists and have interacted with cycling or yet-to-start cycling families. One hardest part is deciding to purchase something for the kids. It is for this reason that KiddingZone was conceived in 2016, but we got online in 2017.
KiddingZone started with a simple idea sparked from interaction with kids and families. We needed to ensure that parents complained less about purchases for their kids and gifts got accepted when bought for kids.
KiddingZone is an online resource for parents who would love to see their kids happy by giving them the best there is out there. It hurts us to see your child dislike and ignore a product because you did so in a rush or uniformed. We always want you to make a cock-sure purchase for kids' products, including bikes, bike gears, bike accessories, fitness trackers, and many other kids' products — not just these but any other things out there that can turn your kids into active beings. So, we also review products serving children at the family level. Talk of child bike seats, trailers, trail-a-bike, and cargo bikes, we got you covered.
We have a team of biking aficionados who like seeing kids on bikes. Therefore, we pride ourselves as a family cycling website. Our useful resources span around informational articles for parents to kick start or upgrade cycling with their children.
Our mission is simple: To get as many kids active as possible with the aim of raising fit and happy kids.
Our Operations
We achieve our mission by:
1. Testing actual products using kids: We have volunteer testers who are always willing to test the products, and our team members have checkboxes to tick in the process. We test and then review.
2. Surveying from Parents: We also conduct surveys from parents who have made purchases and incorporate their likes and pain points into our reviews. Thus, every resource is deep, real, and sound.
3. Informative Guides: We have different informative guides, including "how to choose" buying guides that help you make a confident purchase. We understand that you can be confused amidst the sea of reviews and brands. So, we have exclusive buying guides for Helmets, balance bikes, kids' pedal bikes, trailer cycles, bike trailers, child bike seats, fitness trackers, and action cameras, to mention a few. If you are into a product and confused about how to choose the best even from our list, these guides are your go-to place. We know the best brands, which makes them best, and what to look for when buying. Be keen so that every purchase you make counts.
4. Product Reviews: We have the best of lists just for you. These are some of the products that have wowed us. Instead of focusing on superficial features that are a marketer's cheat, we go to the details. After all, the devil is always in more information. Our best of lists help you save time-it is a scarce resource.
5. Detailed single - or combined-product reviews: We also publish detailed reviews of single products, some of which are in our best-of lists. Here, you get to understand the specifics. It helps to acquire knowledge because it is a scarce commodity as well. And with it, you can make the best purchase.
We DO NOT sell any products directly at Kiddingzone.com. Instead, as reflected in our Affiliate Disclosure, we only advise on the best products and related ideas and link out to retailers. We get a small commission for every purchase you make. Again, that is the only relationship we have with them. If anything, our reviews and advice are unbiased. We also have sponsored content from brands, exclusively those that share the same passion as us. So the commissions, partnerships, and advertising income keep this website alive.
We are continually appreciative of ideas and would love to hear from you. Any idea that you would like us to implement to make this website great is appreciated. We also love it when you get involved in writing articles touching on our interest areas. In any case, reach us out through [email protected].
Meet the brains that make everything work around here:
Meet the Team
Erick Awwy (Founder and Team Leader)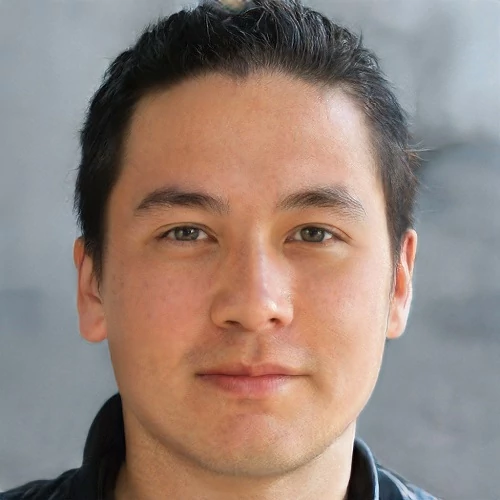 Erick is just the right guy for kids' bikes, fitness trackers, and cycling. He is a techie and a passionate cyclist, marathoner, and a swimmer. He is a techie, a sports science and fitness expert and a forensic scientist. But kids and family cycling is where his heart belongs.
He has had the chance to volunteer as a child cycling advisor and a trainer for some years. He commits much of his time into researching and sharing pieces of advice and great insights through the super-review content and reviews at Kiddingzone.com.
His love to see more kids on the bike, and them transition to cycling adults gave birth to this wonderful resource. While not on his computer piecing up ideas for the next big post at kiddingzone, Erick is mostly on the road fighting for KOMs and PRs on strava. Besides, he also coordinates with our testers and conducts online surveys with parents who are yet to begin their kids into cycling and those already cycling. He is generally an outdoor person. He has mastered the art of cycling and has a passion for both endure mountain biking and road races.
Your contribution to his ultimate dream is being part of the readers of this wonderful resource. That way, you can make the world better by raising active kids. And that there is a milestone for him. With him, he has partnership with a team of fervent cyclists and techies to ensure that they contribute even better to the family cycling community.
Erick specifically says "thank you!" for stopping by, engaging with the content and us, and being an ecstatic follower of our website content. That there is an AWESOME idea.
Arnold Bee (Editor, Researcher, and Test Coordinator)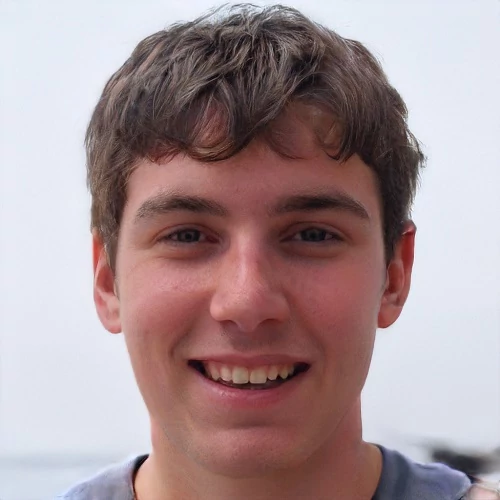 When I met Erick back in college, I had no clue the future would entangle us together. However, living off campus and having to commute daily made our paths cross. We bought our first commuter bikes and said goodbye to cars and buses. While at it, many kids even in cars admired as akin to their parents. And we thought it wise to do something to spark and sustain the love for cycling. Ever since, they identified a niche and wanted to begin it at the most basic level-when one is a kid. We thought cycling would make the world a better place.
We have volunteered to many kids events, learn the nitty gritty, and decided it is about time. Partnering with Erick was the best thing ever. For one, I have become an adventure cyclist. I bike-commute to work, go on tours on my bike, attend to errands on my bike, and do more on two wheels. I must also mention that I own a couple of bikes in my garage and always gift children with bikes and cycling accessories, at least mostly. Not a single day goes without me being on the bike unless it is utterly avoidable. That is how much I love cycling.
To date, I have inspired more than 50 parents into cycling by just sharing the benefits. Enough of me! At Kiddingzone, I am part of the brainstorming, testing, editing, and reviewing team. You can always feel free to ask any facts about family and kids' cycling as well as fitness trackers and count me in for the best advice.
I have a knack for well-written content, possibly due to my background as a communications major. I also interact mostly with people and write content that inspires. Apart from writing awesome content, I also research a lot, read, watch movies, follow cycling event news, or test new tech products in the market. I just find joy in doing the heavy lifting for you and it prides me when a parent makes the best purchase. If there is any new product in the kids' and family cycling world, be sure we will review it here. We will also give you lots of information about cycling, cycling gear, and fitness trackers for kids. Writing and advising on kids cycling since 2015 makes me an expert enough to sort all your woes. Let's keep the kids and families on two wheels for the fun and 'activeness' sake!