If you are looking for high quality, sporty balance bike for your budding toddler, look no further than the Reeple balance bike.
The Reeple Toddler balance bike is delightfully simple yet so remarkably well made.
It's great to see a mix of price and value. The handling is confident enough to provoke that exhilaration that so often bikers want to experience, and it's reasonably priced
Specifications
Frame material – steel
Recommended age range – 2 to 6 years
Seat height - 14.5" – 20"
Weight – 8.4 pounds
Tire size – 12 inch
Tire type - air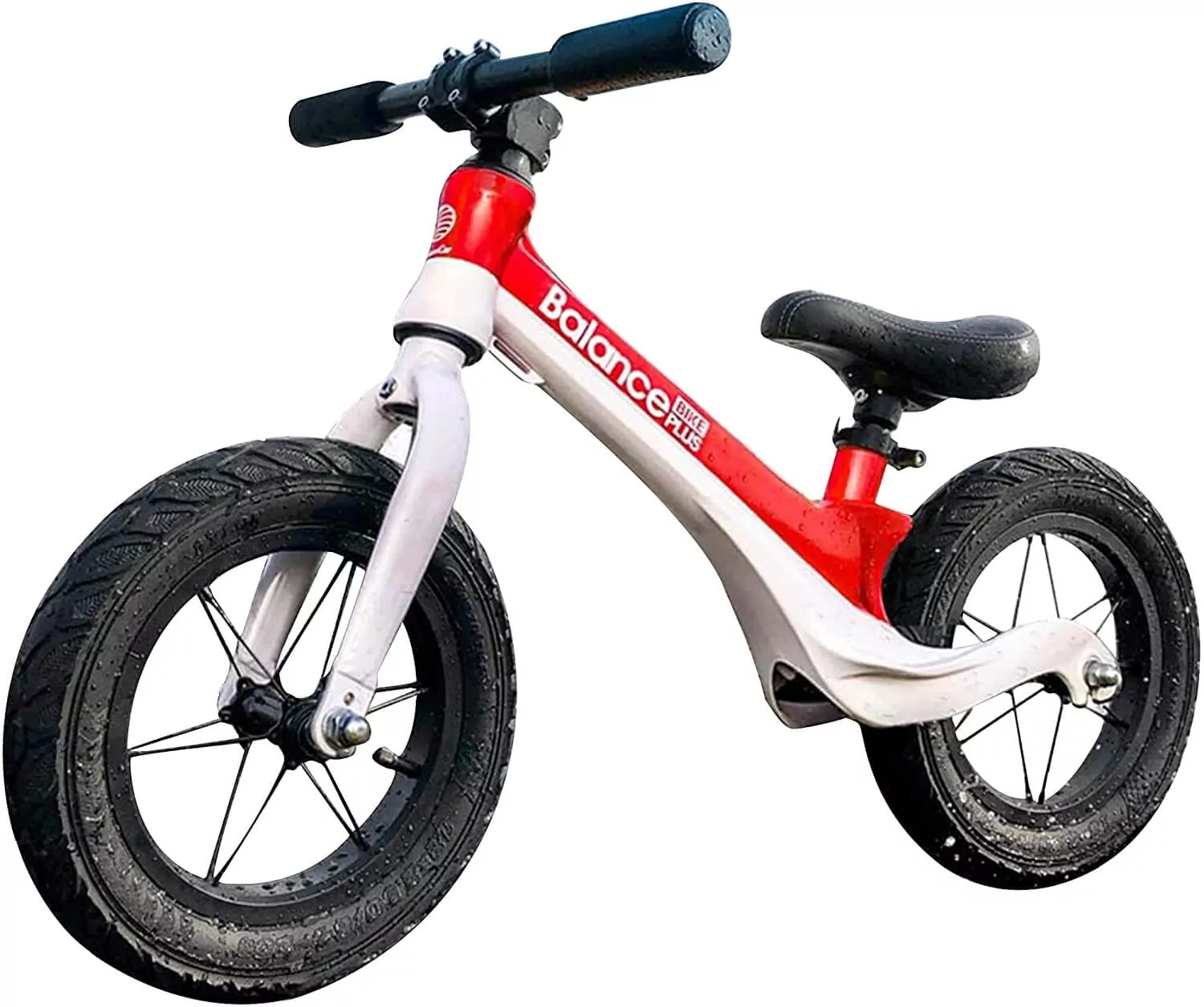 Features
Overall, the Reeple toddler balance bike is a versatile little workhorse of a balance bike. It befits the title of a budget balance bike very well. First, it is sporty, which gives it a deserved look that entices kids to stay on it each time they are free. It also has a rust-free frame, which means your worry about the weather elements ends when you buy your kid this balance bike. Next, let's explore a hoard of other features that make this bike best for kids.
Sporty aesthetic
At first glance, you will definitely appreciate the sporty/ mountain bike look of the Reeple balance bike.
It's an excellent bike for kids who want the look of their parent's mountain bikes but can't quite fit it.
With such a timeless look, one can really milk exceptional value for their money as the child will be motivated to ride the 'professional-looking bike,' and once a younger sibling gets old enough to fit in, it will still be in style.
Rust-free steel frame
The Reeple balance bike is sturdier than several brands in the market today.
Made of a sturdy steel frame, the pushbike is stable and durable. We are sure that it will last for many years to come, even when roughly handled by the kiddo.
Lightweight
Now, a bike can have all the appeal when it comes to looks, but all that means nothing if it can't be ridden by the person to whom it is intended for.
Weighing 8.4 pounds, this bike is light enough for even the youngest toddlers to steer it forward. We've come across bikes that weigh up to 12 pounds, so we definitely appreciate the minimized weight, especially considering the steel construction.
Great geometry
One thing that we certainly appreciate about this bike is that the geometry is kid-optimized to encourage an upright riding position.
The role that the length of the wheelbase plays on the posture of the child can be overlooked. However, to keep from that awkward posture, this bike's wheelbase 9lenth from one wheel to the other) is 34.6 inches long enough so that there is enough room between the torso and the handlebars.
Pneumatic tires
We love that this bike features real tires and rims as opposed to plastic ones. Plus, the tires feature steel spokes to complete that high-quality look.
The featured air tires offer great traction and shock absorption, offering a smooth ride on all kinds of terrain.
Adjustable seat
To keep it with the child even as they age, the bike's seat and handlebars can be raised. This allows them to meet the different heights that toddlers go through as they grow.
The Reeple seat doesn't require any tools to adjust the height.
The seat height adjusts from 14.5 inches to 20 inches for the child to grow into. The great thing about this 5.5 seat height range is that the child can stay longer on the same bike.
Comfy padded seat
Aside from the right fit, comfort is another essential key that can make or break the desire to ride a bike. If the bike is uncomfortable, the chances are that the child won't want to stay on it, and as a result, this will hinder their chance of learning how to balance.
This bike is designed with a faux leather seat that is soft to the touch. The coziness definitely makes it very capable of having the child on for extended periods before they drain their energy on the bike.
360-degree rotatable handlebar
This bike allows full range of steering by exposing the child to a 360-degree rotatable handlebar.
The handlebar is scientifically designed to be non-slip to ease the control of the bike.
Integrated footrests
Another non-essential yet great feature to have on a balance bike is a footrest. Some bikes encourage the toddler to balance their feet in the air as they glide, while others have a footrest so the child's feet don't awkwardly dangle in the air.
With an integrated footrest on the Reeple balance bike, playtime has been made simpler.
What We Don't Like
From a performance standpoint, the only thing that we would change about the footrest is its width. For some riders, we found a need for it to be wider to accommodate them better.
The yellow and red color options are also limited.
Beyond that, there's not much we'd change about this bike at its price point.
Sporty/ mountain bike look
Air-filled tires with steel spokes
Quick-release seat post
Anti-vibration rubber grips
Limited color choice
Narrow footrest
Final Verdict
If you're really nitpicking, only the limited color choice or the narrow footrest might discourage you from getting the Reeple toddler balance bike.
In our opinion, this is one of the best balance bikes to teach your child proper coordination and balance.
Please Rate This Article
SEND